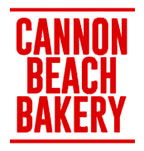 Gilbert "Gib" Hammond was born in California in 1971 and shortly thereafter his family moved to Portland, Oregon. He is married to Deanna Hammond, between them they have 2 lovely children and 4 amazing grandchildren. Besides baking he loves playing the drums and telling bad jokes.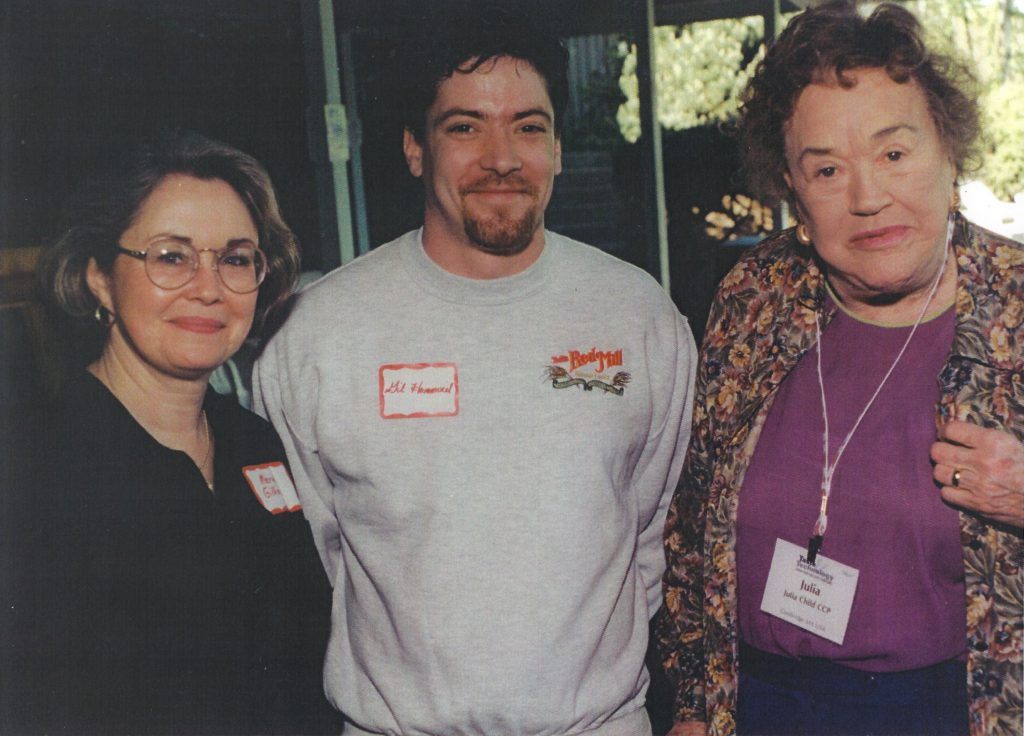 Gib (center) with Julia Child (right)
At the age of 17, Gib started his baking career at Nature Bake, now more famously known as Dave's Killer Bread, in Portland Oregon. That's where he found his passion for baking. Being young, he moved from one upscale bakery to another, honing in on his craft.
In 1993 he landed at Bob's Red Mill, as the head baker at Bob's first bakery. During that stint with Bob, Gib also hosted numerous baking classes and was able to work with many legendary industry professionals, Julia Child was at the top of that list. When Mrs. Bob's Bakery closed Gib went to work in the flour mill where he was able to study and learn about the scientific properties of the ingredients necessary for his creations.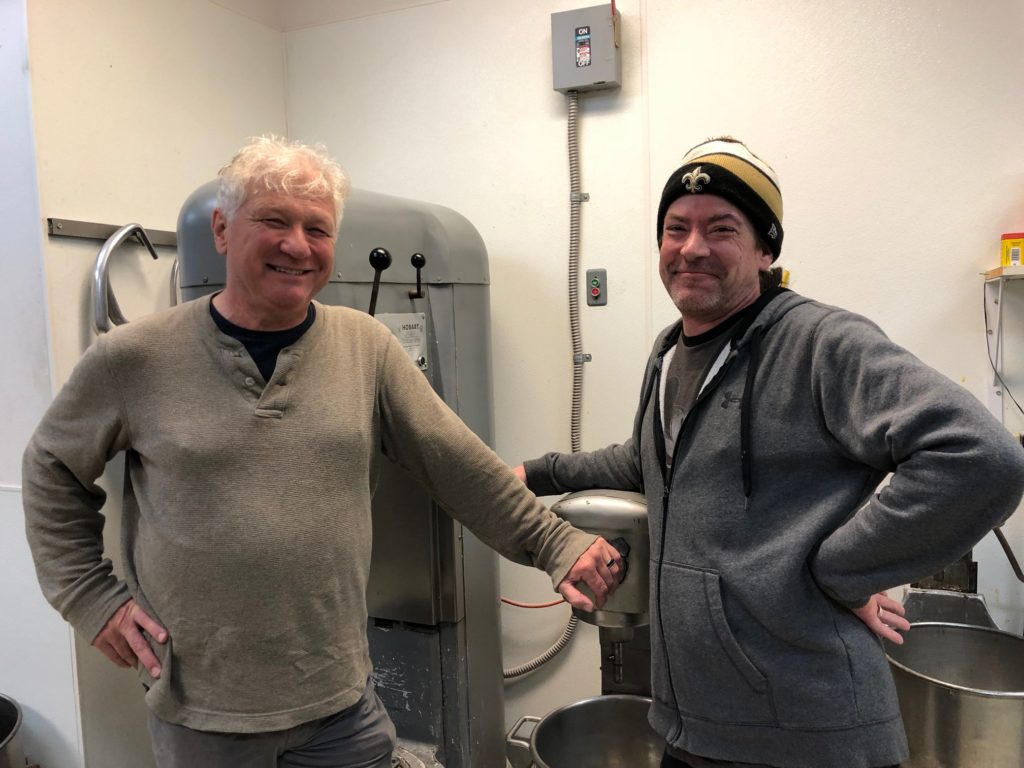 Glenn Dahl (left) co-founder of Dave's Killer Bread with Gib (right)

Ready to bake again, he parted ways with Bob in 1999 and went to work for Natures NW. Then in 2003 he got the call from Bob's Red Mill, Bob was opening a new store and wanted his Master Baker back. After a lot of courting, Gib returned to Bob's, hand-in-hand Bob and Gib put together a state of the art bakery at the Bob's Red Mill Whole Grain Store Restaurant and Bakery in Milwaukee, Oregon. Many of Gib's formulas are still offered there.
In 2006 Gib moved on to New Seasons Markets where he was the Bakery and pastry Manager for a dozen years and is held in high regard.
With their children grown, Gib and Deanna romanticized about stepping out on their own adventure. One day opportunity presented itself and here they are today, owners of the historic Cannon Beach Bakery, ready to be the next family to carry on the tradition.
Cannon Beach Bakery was established in 1936 by William J. (John) McRoberts.  McRoberts was born in Kansas in 1877 and made his way to the North Oregon Coast via covered wagon with his parents who both immigrated to this country from Scotland.
Although the exact date is unknown, McRoberts and his partner Albert Henshaw initially started a bakery in Seaside sometime prior to 1910.  Their bakery survived the great Seaside fire of 1912 but in 1935 they were not so lucky when a fire destroyed most of the Gilbert block, including their bakery.
McRoberts then moved to Cannon Beach and founded what is still known today as the Cannon Beach Bakery.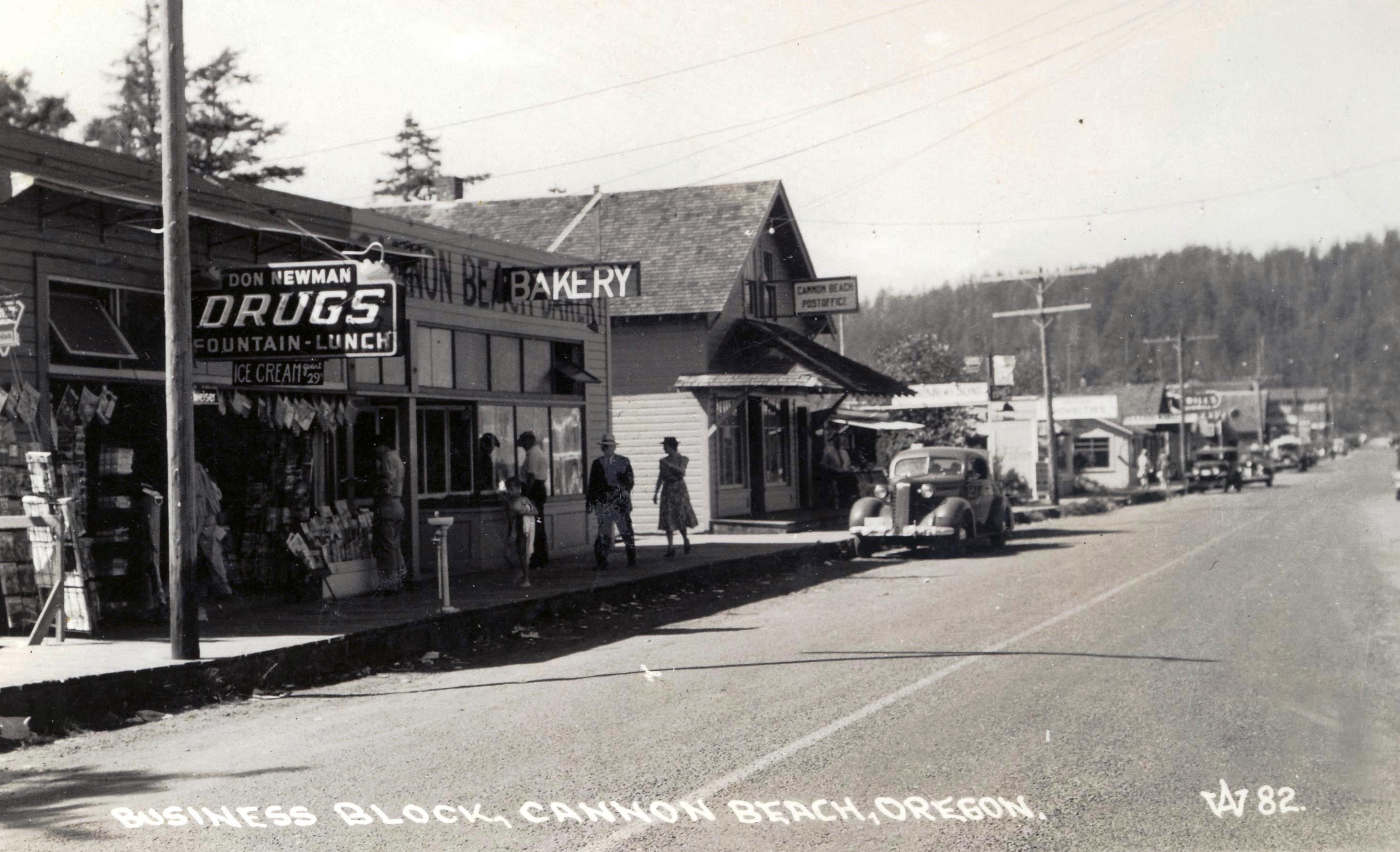 Initially the bakery was a few short blocks from where it is currently located and was clad with a brick oven. Once again, fire destroyed the building- but not the oven. Brick by brick McRoberts oven was moved to a new location in Cannon Beach. Where it remained until sometime in the early 60's, due to code changes the integrity of the oven was deemed unsafe was removed.

Keeping McRoberts spirit alive, over the decades, the bakery has been loved and run by families of bakers. Cannon Beach is still a sleepy little coastal community that springs to life every year, being visited by over 1 million tourists from all around the world. The City of Cannon Beach has worked hard to keep industry out, leaving the integrity of the town as historical as possible.
With the influx in tourism and knowing it was impossible to keep the community alive without growth, in early 2000 the City allowed a developer to build improved shops, still keeping the "Main Street USA" feel.
In 2005 the bakery was moved to the location it remains in today at 240 N Hemlock.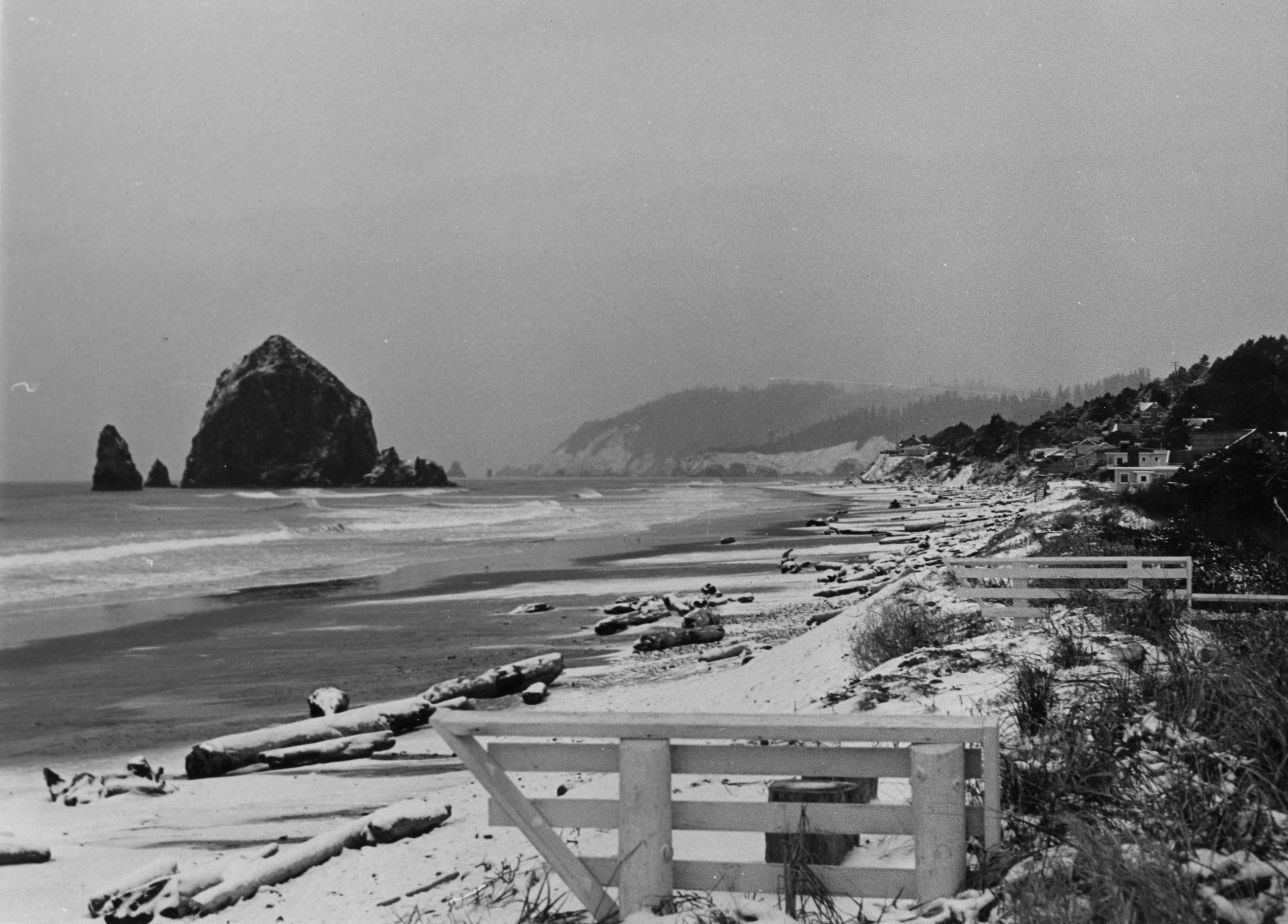 Wednesday - Monday Open at 7:00am • Closed Tuesday
240 N. Hemlock • Cannon Beach, OR 97110
503-436-0399