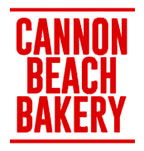 • The bake shop is following all proper social distancing and cleanliness guidelines, we are requiring you do to!
• Masks are REQUIRED in the bakery, they must cover your nose and mouth, no exceptions.
• Large groups are not allowed in Bakery. Groups are able to take turns coming in and placing orders, with the person paying for the order being the last one in the shop.
• Customers are required to wait outside for Coffee and Deli Orders to be filled.
OPEN FOR WALK-IN & TAKE AWAY
• We are offering our full selection of bread, donuts & pastries and more in-store.
• Coffee and Espresso will be available for in-store orders, no phone orders for coffee, please.
• We are more than happy to take your order over the phone and have it ready for you to pick up, PLEASE have your credit card ready, 503.436.0399
• You are also more than welcome to call in during store hours to pre-order for a date in the future.
• All pre-orders need to be paid in advance via credit card.
• Pre-orders not picked up by close of business will be disposed of.
• Pre-orders made during COVID are non-refundable.
We are operating under our Winter Hour schedule.
• Always open 7 am Wednesday – Monday and are typically open until 3pm, or we sell out whichever comes first.
• We are always closed on Tuesdays. During the winter months there are times we will be closed on Mondays and/or Wednesdays. Please call the bakery to confirm.
• Spring & Summer Hours we are open at 7 am Wednesday – Monday, generally open until 4 or until we sell out whichever comes first and are always closed on Tuesdays. These generally begin in late March and last though September.
• Winter Closure will begin at Noon Sunday January 2, 2022, we will reopen Friday, January 14, 2022.
• Deli sandwiches are available for phone in or in-store ordering, 503.436.0399
• You may come into the shop and pick up your order. If there is a long line and you are not going to purchase anything else, you may come in to the deli counter and ask to pick up your order.
• 6″ shop cakes are available In-store, limited variety of White Chiffon with Marionberry filling and Italian Buttercream or Chocolate with Raspberry filling and Chocolate Italian Buttercream. They say Happy Birthday and come with sprinkles. These cakes may not be customized in anyway.
• Cupcakes, call for availability, 503.436.0399 there is generally some advance notice required.
• Custom cake space fills up quickly and we do sell out of space on our schedule! NOTE: we generally are only able to take custom orders with at least 2 weeks' notice, more notice during shoulder season. Peak Season can sell out months in advance, so it's never too early to place your order. Thank you for understanding.
WE RESERVE THE RIGHT TO REFUSE SERVICE
This information was last updated October 2020. Due to ever changing COVID Regulations and Winter weather, shop hours and rules can and may change at any time.
Wednesday - Monday Open at 7:00am • Closed Tuesday
240 N. Hemlock • Cannon Beach, OR 97110
503-436-0399