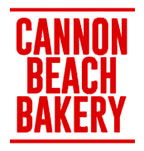 We would love to be part of your special day by creating a beautiful cake or providing you with our delicious treats.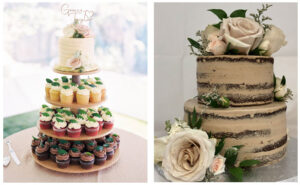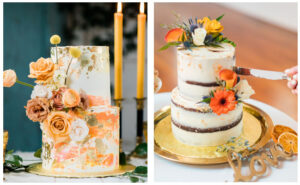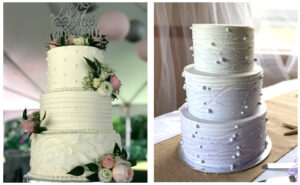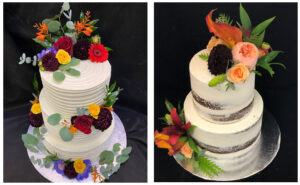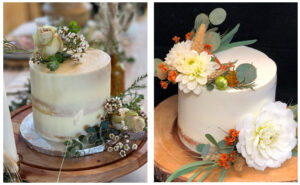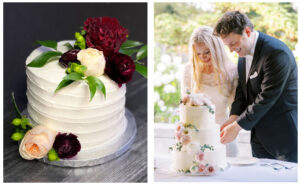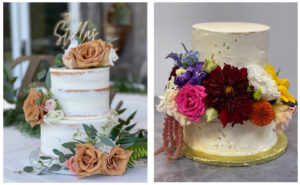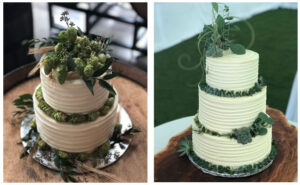 Save Your Cake Date…
Make sure and order your cake as soon as possible!
Planning a wedding is stressful enough, planning a destination wedding can be even more overwhelming. Cannon Beach Bakery wants to help take the stress out of your special day.
We love our brides and want them each to get our individual attention. We do a limited number of cakes per week and that space fills up months in advance!
Wedding cakes should be ordered several months in advance of your wedding.
TIP: If you're getting married in the summer months your cake should generally be ordered by March 15th. Sooner if you can.
NOTE: Please don't be surprised if you call close to your wedding date and our calendar is sold out.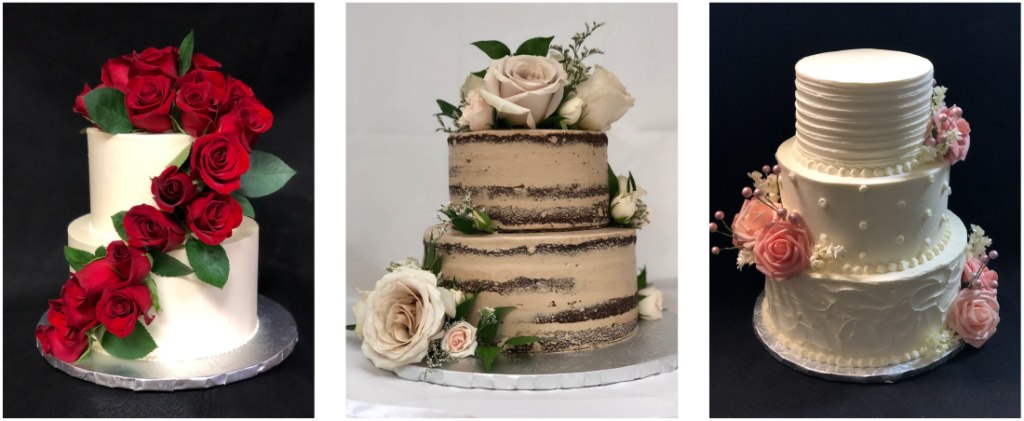 Note: We do not accept walk-in cake consultations, no exceptions.
Don't forget about the Cake Consultation!
If you live in or are going to be in the area prior to your wedding date you may want to set-up a cake tasting. All cake tastings are mix and match. And come in a 1/4 sheet box, to go. This way you don't feel pressured and can watch the sunset from your room while deciding on your favorite flavors.
Call or email for more specific details.
NOTE: All custom and wedding cakes are individually priced based on the complexity of their design. Our cakes are completely custom made, we do not have a standardized pricing list. Because of this we are unable to provide any quotes via email or social media.
DISCLAIMER: We do not accept orders via email, voicemail or social media. Those avenues are for initial contact/inquiry only.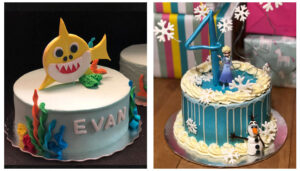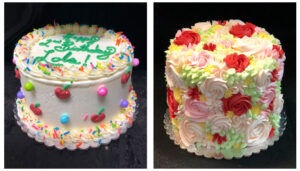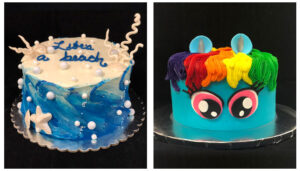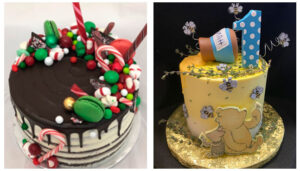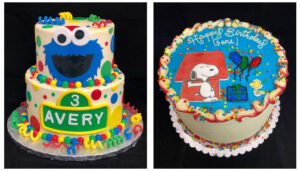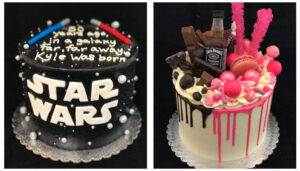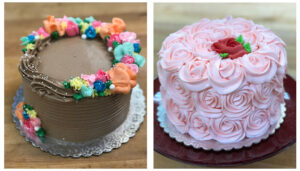 Cannon Beach Bakery would like to be part of your special day by creating a beautiful cake or providing you with our delicious treats.
6″ shop cakes are available In-store and are First Come, First Served only. We offer 2 varieties;  White Chiffon with Marionberry filling and Italian Buttercream or Chocolate with Raspberry filling, they come with Happy Birthday and sprinkles only. They may not be customized in any way. 
Yes, we do cupcakes. They require the same advance notice as our Specialty order cakes.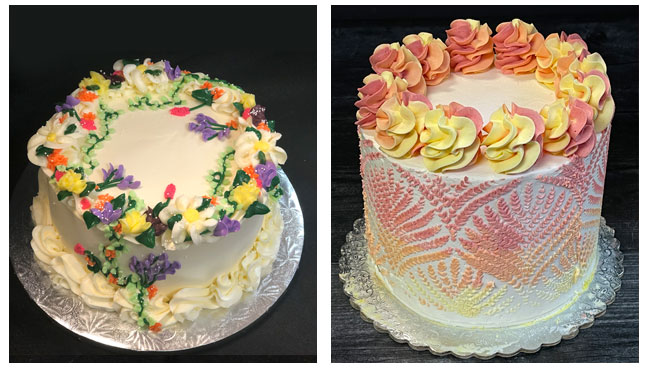 Looking for that "perfect" birthday, anniversary or celebration cake please call the bakery and place your order when you plan your trip. This way we can assure your cake gets the love and attention it deserves.
Even though we will always do whatever we can to accommodate you. Custom cake space fills up quickly so we do sell out of space on our schedule, especially during wedding/summer season, and our schedule is simply booked. Thank you for understanding in advance.
CLICK HERE to view our cake and frosting flavors!
NOTE: We generally are only able to take custom orders with at least 1 month advance notice. Peak season custom and wedding cake space typically sells out completely by May 31st each year.
It's never too early to place your order.
Thank you for understanding.
Wednesday - Monday Open at 7:00am • Closed Tuesday
240 N. Hemlock • Cannon Beach, OR 97110
503-436-0399