BREAD, PASTRIES & OTHER GOODIES
All offerings are handcrafted and baked fresh in our Cannon Beach location by our Artisan bakers.
Most items are available daily. Below is a sample menu.
If you are looking for something special and you don't see it here, please feel free to call us in advance to discuss a custom order, 503-436-0399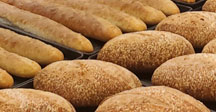 Cannon Beach Sourdough      Original Haystack Bread
Baguettes
French Batards
Challah
Rosemary Focaccia
Waves of Grain
Garlic Cheese Haystack
Jalapeno Haystack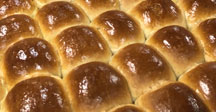 Buttermilk Biscuits
Croissants
Challah Rolls
Parker House Rolls
Sourdough Rolls*
Rustic French Rolls*
Olive Ciabatta*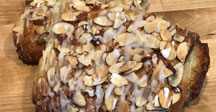 Almond Bear Claws
Date Bear Claws
Apple Cinnamon Danish
Cream Cheese Danish
Raspberry Danish
Butterhorn – Walnut Topped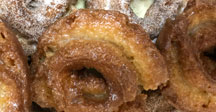 Apple Cider Doughnuts
Cinnamon Sugar Apple Cider Doughnuts
Bismarks
Apple Fritters
Maple Bars
Buttermilk Bars
Glazed & Chocolate Doughnuts
Glazed & Chocolate Twists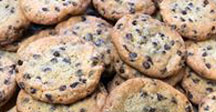 Butter Slices
Cascadia
Chocolate Chip
Cocunut Macaroons
Florentines-Plain & Chocolate Dip
Haystack Macaroons
M&M Chocolate Chip
Mocha Horns
Oatmeal Cranberry
Shortbread
Snickerdoodles
Swedish Toskas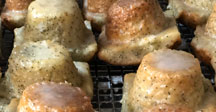 Almond Poppy Seed
Sailor Jack Muffin
Blueberry
Honey Oat Bran
Chocolate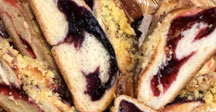 Apple Cinnamon Bread
Almond Poppy Seed Bundt Cake
Chocolate Bundt Cake
Braided Swirl Bread; Raspberry & MarionBerry (Lemon & Cherry Creamcheese available special order only)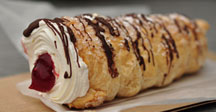 Cannoli
Cheesecake Tarts
Cinnamon Rolls
Cream Horns
Eclairs
French Waffles
Ganache Brownies
Lemon Bars
Marion Berry Crumble
Marionberry Scone
Pecan Sticky Buns
Assorted 5″ & 9″ Pies
Some items are only available seasonally, please call to check availability.
DISCLAIMER: We do not accept orders via email, voicemail or social media. Those avenues are for initial contact/inquiry only.
Wednesday - Monday Open at 7:00am • Closed Tuesday
240 N. Hemlock • Cannon Beach, OR 97110
503-436-0399